Exclusive PROMAT brand – always available thanks to the mega warehouse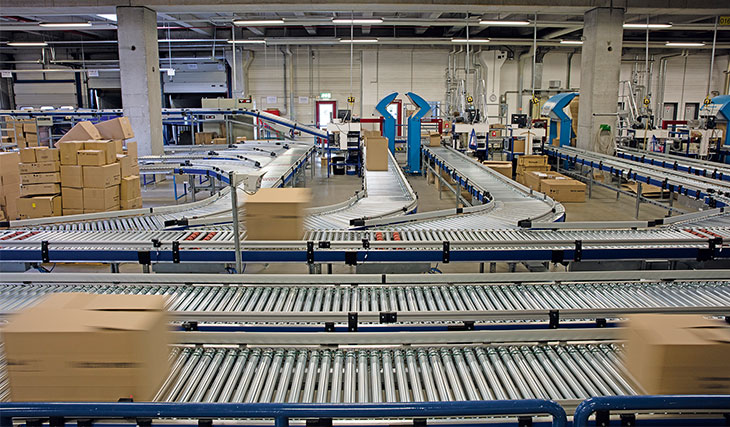 The exclusive PROMAT brand by NORDWEST – one of the leading commercial companies in the production industry – also benefits from the latest in logistics. High capacities and the latest logistics processes are what makes the brand always available at specialists.
High availability across a massive range is what the exclusive PROMAT brand offers all of its end customers through its specialist retail partners.
Here is an overview of the performance potential of the purchasing association's mega warehouse which gets PROMAT products to customers even faster.
Shelving facilities with more than 5,000m² of new logistics efficiency.
Room for 35,000 storage containers in which exclusive brand products are stored.
The introduction of "pick by voice" has led to a significant performance increase and even higher picking safety for pickers.
Exclusive precision tools are held with a capacity of 16,000 storage spaces. The processes controlled with 'pick by light' and 'place by light'.
Highest packaging quality matches the quality standards of the exclusive PROMAT brand.
State-of-the-art conveyor technology ensures automated replenishment from the high-stack warehouse and availability for end customers via specialist PROMAT retail partners.
Just like the exclusive PROMAT products themselves, the mega logistics ensures highest availability thanks to the latest logistics processes.